Blog
"Night in the woods" et "1 For Yes, 0 For No", +1 pour le jeu vidéo narratif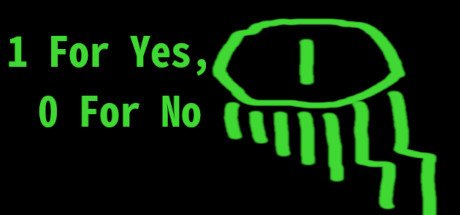 J'ai découvert (et presque aussitôt fini) les jeux Night in the woods et 1 For Yes, 0 For No, respectivement conçus par Infinite Fall en 2017 et Alyssa Genereau en 2020. Tous deux sont des jeux dont quasi tout l'intérêt repose sur la narration (et, pour Night in the woods, il faut l'admettre, sur la beauté du graphisme et des ambiances visuelles et sonores). Les deux excellent dans l'art du dialogue, et emmènent la personne qui joue dans des réflexions existentielles inattendues. Le récit y est mature, tout en maniant savamment l'absurde. Un régal. Je n'ai regretté que le fait que les jeux soient assez courts : environ 15 heures pour NTW que j'ai payé un peu moins de 20€ et environ une heure pour 1 For Yes, 0 For No qui m'a coûté moins de 5€. Les prix restent relativement bas, et le jeu en vaut la chandelle pour le coup.
Dans NTW, vous incarnez Mae (aka Margaret Borowski), une jeune chatte qui a récemment quitté son université pour retourner dans sa ville natale, Possum Springs. Vous apprendrez hâtivement [SPOILER ALERT] qu'elle est atteinte de troubles de la dissociation qui altèrent ses relations et interactions sociales, et apprendrez avec les habitant.e.s de la ville à vous ouvrir à elle, délaissant peu à peu l'amertume de faits passés pour une empathie grandissante. J'ai glissé deux extraits de dialogues saisissants et illustratifs de la qualité constante de l'écriture en fin d'article. On doit le scénario à la très talentueuse Bethany Hockenberry. La programmation du jeu revient à Alec Holowka et l'animation et l'illustration à Scott Benson. Vous trouverez davantage d'informations sur le wiki du jeu ainsi que sur le site officiel.
Dans 1 For Yes, 0 For No, vous vous retrouvez en huit clos avec une intelligence artificielle vieillissante et prisonnière de l'entreprise Steelsoul Technologies prénommée Ostwald. Otwald vous fait part de ses désirs de liberté et vous fait douter par la même occasion de votre libre-arbitre en tant que sujet d'une société humaine. C'est très simple et très bien produit, en tous cas ça fonctionne sur moi qui suit très friante de ce type d'expérience narrative et d'esthétique minimaliste. Par ailleurs, Alyssa Genereau évolue sous le pseudo Drone Garden Studios qu'elle désigne avec humour comme "A One-Woman Game Development Studio". On y retrouve d'autres jeux se déroulant dans l'univers sombre de Steelsoul Technologies. Également en lien la page itch.io consacrée à la présentation et au téléchargement du jeu.
CITATIONS
Extraites du jeu Night in the woods.
Les citations (EN) relevées mettent en avant la sagesse du personnage de Bea (aka Beatrice Santello), une crocodile sarcastique très intelligente.
[SPOILER ALERT]
Part 1 Day 3
Bea gives Mae a drive home at night after party
Bea: If you puke in this car, so help me...
Mae: I owe you an apology, Bea. Im sory I don't even knowhat hapdpend.
Bea: You got sloppy-ass drunk after what three cups of watered-down beer?
Mae: Remember when we use to be best friends? We uszda b ee bess frien ds b eea and I stillove u b ee.
Bea: I didn't get a word of that.
Mae: Remmemmbr u uszta call me Maaaydaaaaay. And I called you Beeeeebeeeee.
Bea: Oh you mean when we were like 10? No. I don't.
Mae: Remmebber when we were scouts together and we caughht thatt tuuuuurdle??
Bea: Yeah. Boxy the turtle. He died.
Mae: I feel like you're mad at me all the time. Why? Whyoo so madatme allatime????
Hurp!
Awman if I puke inheer your parentz are gonna be so madat me. Tellyour mom I'm sorry okay shes soo niiiiiiiice.
Bea: Goddammit Mae!
Mae: Whaa?
Bea: My mother is dead.
Mae: Whaaaaa?
Bea: She died. Of cancer. Senior year.
Mae: Ohnoooo she was soo niiiiiiice! Beebee aryou okaaaayy?
Bea: How do you not know this? Did you forget about my dead mom?
Mae: I'm mortified by my behaviour. I am sorry. Awe Bee, I am acting lika jerk. Are you madat me???
Bea: What happened to you? You used to be smart!!! You used to be cool! You used to be worth talking to!
Mae: Sniff
Bea: Why did you even come back?
Oh, did college not work out for you? Was it inconvenient? Were you not in the mood?
Mae: Sniffle
Bea: I would have killed for that. I still would. I'd kick you out of this moving car right now if it meant I could go to college.
Mae: Waahaaahaaa!
Bea: We're here. Get the hell out of my car.
Mae: Aaaahh haa ha aaa haa a haa aa aaaah aa!
Bea: Oh God, let me help you in.
Bea helped Mae getting in bed. The're in Mae's bedroom.
Bea: There you go.
Mae: I'm sorry, Bea. I'm a mess.
Bea: You know? Whatever. It's not your fault. You're just a kid.
Mae: I'm older than you! Two months!
Bea: Yeah, well. I stayed here and got older while you went off and stayed the same.
Mae: Zzz
Bea: Sigh
G'night Mayday.
End conversation between Mae and Bea
Mae and Bea are in the band practice room in the evening, they survived a traumatic event the night before and met for the first time since it happened.
[...]
Bea: « Old men killing the youngs and the poors to get back some past that barely existed. Same ol same ol. The're like ghosts in some old mansion killing the new owners. Makes you want to either give up or try harder. »
[...]